All riders under 18 must have a waiver signed by their parents or legal guardians to participate in activities at Ogemaw Sport & Trail Center LLC. Additionally, riders under 18 are required to wear appropriate safety gear, including a helmet, boots, and goggles, to ensure their protection
Introducing Ogemaw Sport and Trail Center's Kids Motocross Track: A Launchpad for Michigan's Future Champions
Ogemaw Sport and Trail Center (OSTC), located in the scenic Rose City, Michigan, is not only renowned as the best motocross track in the state but also as an ideal training ground for young riders and beginners. With a dedicated kids motocross track, OSTC fosters a safe and enjoyable environment for aspiring motocross enthusiasts to learn and grow. The well-maintained track is open for riding every day, and its reputation for excellence has helped pave the way for some of the best riders in Michigan to start their journey.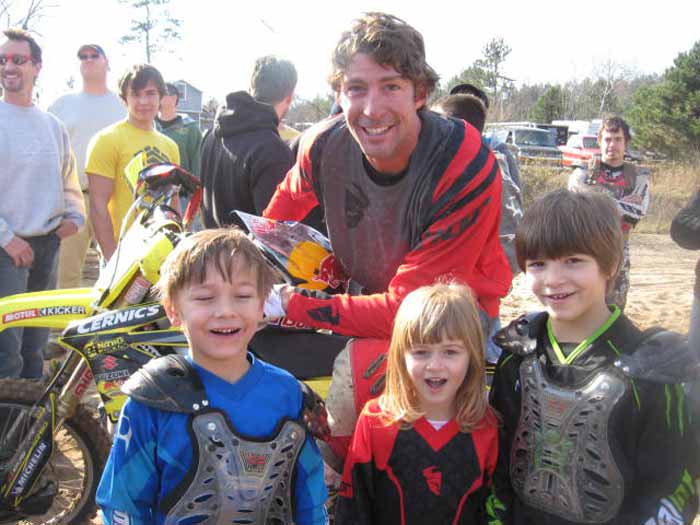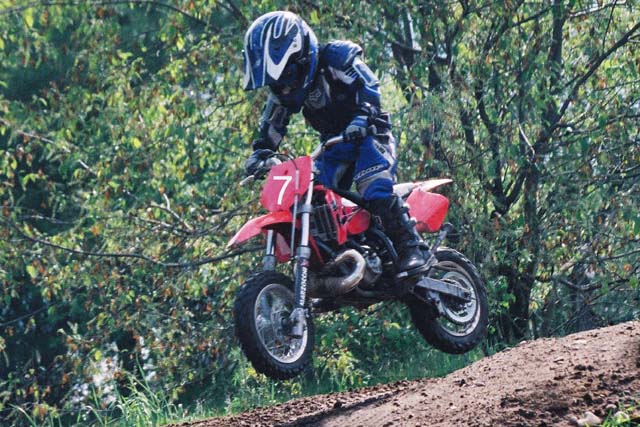 A Safe and Exciting Learning Environment
OSTC's kids motocross track is specifically designed to cater to the needs of young riders and beginners. The track offers a variety of obstacles and challenges scaled down to an appropriate level, allowing children to develop their skills and confidence in a secure environment. With the emphasis on safety, OSTC ensures that young riders have the opportunity to learn the fundamentals of motocross while having fun and making new friends.
Creating Champions at OSTC
OSTC takes pride in being the starting point for many of Michigan's best riders. The kids motocross track has been instrumental in nurturing young talent, providing them with the foundation necessary to excel in the sport. By offering a supportive and engaging learning environment, OSTC helps young riders develop the skills and confidence required to pursue motocross at a higher level.
Well-Maintained and Open Every Day
One of OSTC's top priorities is maintaining the highest standards for their motocross tracks. The dedicated team at OSTC works diligently to keep the kids track in excellent condition, ensuring a safe and enjoyable experience for all young riders. Open for riding every day, the kids motocross track is a hub of activity and an ideal place for families to spend quality time together while fostering a passion for motocross.
Join the OSTC Family
At Ogemaw Sport and Trail Center, young riders and their families are welcomed into a thriving community of motocross enthusiasts. OSTC's commitment to safety, fun, and learning makes it the perfect destination for kids to embark on their motocross journey. With a well-maintained track, open every day for riding, OSTC is an unmatched training ground for the next generation of motocross champions in Michigan.