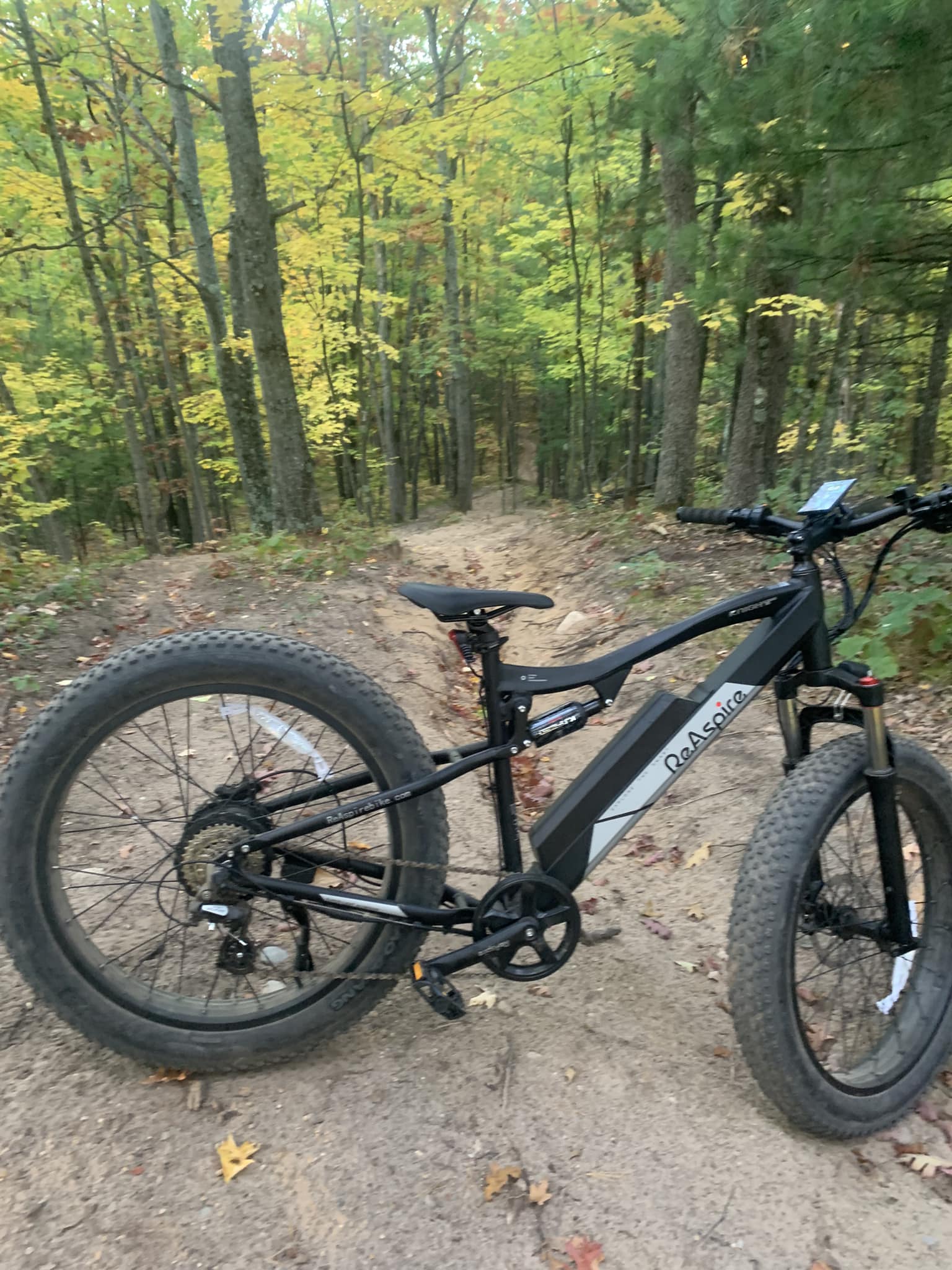 Discover the Thrilling Adventure at Ogemaw Sport and Trail Center: Michigan's Premier Off-Road eBike Park
Located in the heart of Rose City, Michigan, the Ogemaw Sport and Trail Center (OSTC) offers an unrivaled off-road eBike experience for adventure seekers and nature enthusiasts. As the best off-road eBike park in Michigan, OSTC boasts miles of private trails, challenging Down hill runs, and an array of obstacles designed to test your skills and provide endless excitement.
A Playground for Off-Road eBike Enthusiasts
OSTC has meticulously crafted its expansive trail network to cater to riders of all skill levels. Whether you're new to off-road eBiking or an experienced rider looking to push your limits, OSTC's diverse terrain will not disappoint. With miles of private trails meandering through picturesque forests, open fields, and challenging inclines, there's something for everyone at OSTC.
Challenging Down Hill and Varied Terrain
One of the standout features of OSTC's off-road eBike park is its challenging hills. These downhills, ranging from beginner-friendly slopes to expert-level ascents, will test your stamina, agility, and eBike handling skills. As you progress through the park, you'll also encounter an assortment of terrains such as sandy trails, rocky paths, and tight singletracks that will keep you engaged and challenged throughout your ride.
Endless Adventure Awaits at OSTC
At OSTC, the fun doesn't stop with eBikes. The park also offers a variety of amenities and activities for the whole family, including camping. After a thrilling day on the trails, relax and recharge at one of OSTC's well-maintained campgrounds or picnic areas, or spend time exploring the stunning natural surroundings.
Join the OSTC Community
As a top off-road eBike destination, OSTC has cultivated a passionate community of riders, nature lovers, and adventure seekers. Participate in one of the many OSTC-sponsored events, races, or group rides held throughout the year to connect with like-minded individuals and make lasting memories. The OSTC team is dedicated to ensuring an exceptional experience for all visitors and is available to provide trail recommendations, safety tips, and technical support for eBikes.
So gear up, charge your eBike, and head to the Ogemaw Sport and Trail Center for an unforgettable off-road adventure in Michigan's beautiful Rose City. With miles of private trails, challenging hills , and a welcoming community, OSTC promises a one-of-a-kind experience that will keep you coming back for more.