Discover the thrill of off-road riding at Ogemaw Sport and Trail Center's premier motocross track! Our expertly designed and meticulously maintained track offers adrenaline-pumping jumps, rhythm sections, and challenging obstacles for riders of all skill levels. Unleash your inner motocross champion and experience the exhilaration of conquering our dynamic track in the heart of beautiful Rose City, Michigan.
eBike Park and Down Hill Trails
Experience the excitement of eBiking at Ogemaw Sport and Trail Center's extensive eBike trail network! Our diverse trails cater to all skill levels, providing a unique off-road adventure through the picturesque landscapes of Rose City, Michigan. Tackle winding single tracks, exhilarating descents, and scenic vistas on our well-maintained trails designed to showcase the full potential of your electric bike. Join us for an unforgettable eBike experience that will leave you craving more!
Unleash your adventurous spirit at Ogemaw Sport and Trail Center's exceptional ATV track and trails! Our dedicated ATV track and expansive trail network offer an unparalleled off-road experience for riders of all abilities. Immerse yourself in the stunning natural beauty of Rose City, Michigan, while navigating thrilling obstacles, challenging hill climbs, and diverse terrains. Gear up for the ultimate ATV adventure and create unforgettable memories at our exceptional off-road destination!
All riders under 18 must have a waiver signed by their parents or legal guardians to participate in activities at Ogemaw Sport & Trail Center LLC. Additionally, riders under 18 are required to wear appropriate safety gear, including a helmet, boots, and goggles, to ensure their protection
2374 Lentz Rd Rose City, MI 48654
Operations Director (Brains)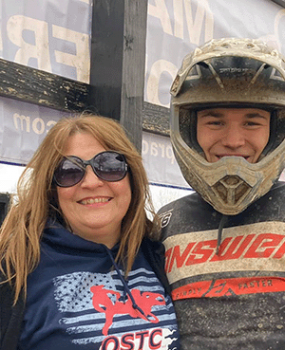 Facilities Manager
(Grunt and Mechanic)