Discover the Thrill of eBiking with OSTC's eBike Rental Program
Experience the excitement of eBiking without the investment by taking advantage of Ogemaw Sport and Trail Center's (OSTC) eBike rental program. OSTC, located in Rose City, Michigan, offers high-quality, full suspension 1000W eBikes for rent at an affordable rate, allowing you to explore the beautiful trails and terrain on an electric-powered adventure.
Top-of-the-Line eBikes for Rent
OSTC's eBike rental program features full suspension 1000W eBikes, ensuring a smooth and comfortable ride as you navigate the trails and tracks. These powerful eBikes allow you to tackle a variety of terrains with ease, making your off-road adventure all the more enjoyable.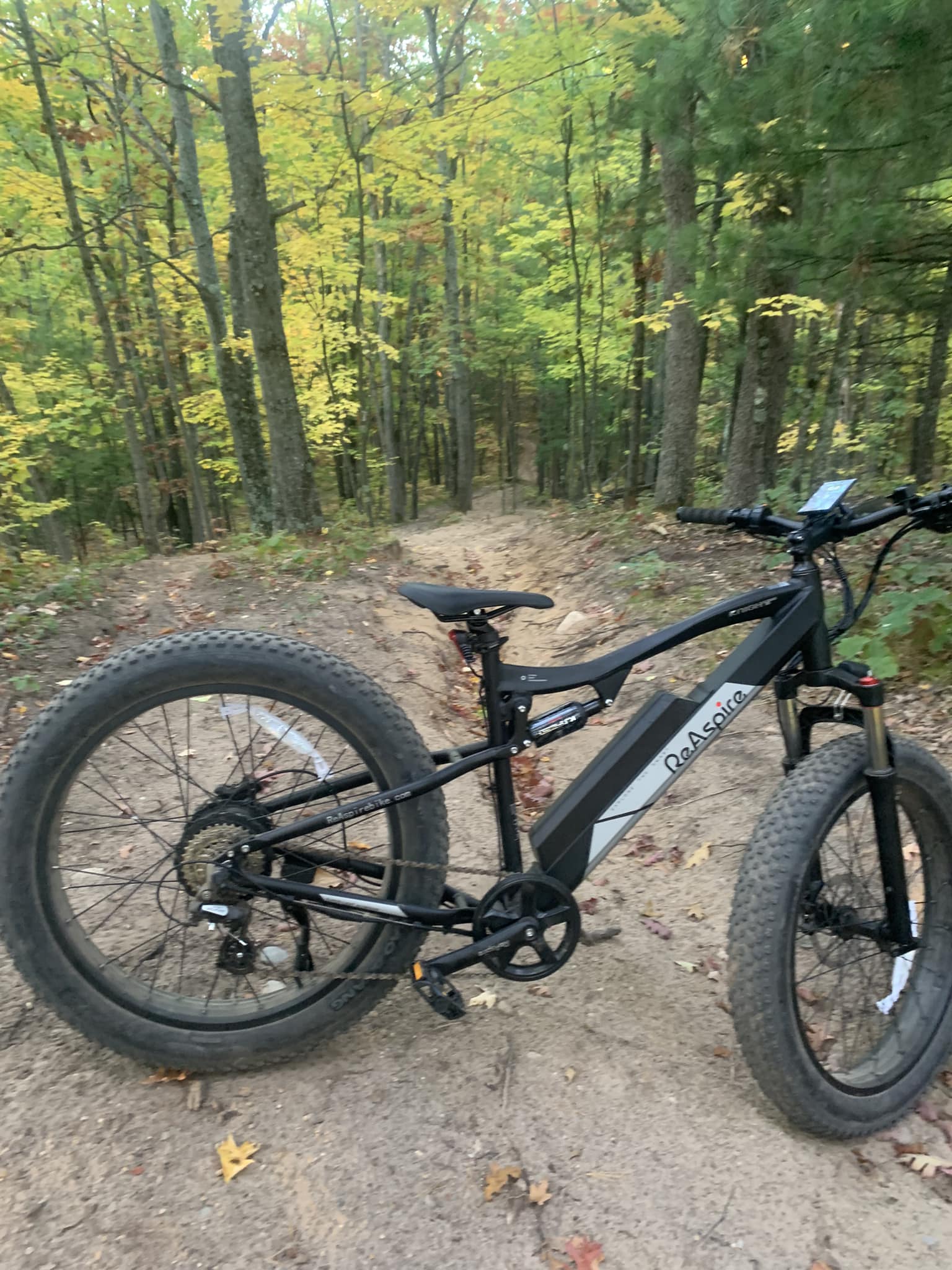 All riders under 18 must have a waiver signed by their parents or legal guardians to participate in activities at Ogemaw Sport & Trail Center LLC. Additionally, riders under 18 are required to wear appropriate safety gear, including a helmet, boots, and goggles, to ensure their protection
Affordable eBike Rental Rates
With rental rates at just $20 per hour, OSTC's eBike rental program offers an affordable way to experience the thrill of eBiking without the commitment of purchasing your own eBike. This makes it an excellent option for those new to eBiking, as well as seasoned riders who want to try out a new model or simply enjoy a day of adventure.
Reserve Your eBike Today
To reserve your eBike and secure your spot for an unforgettable ride, call OSTC at (989) 685-2999. With limited availability, it's essential to book your eBike rental in advance to ensure you don't miss out on the opportunity to explore OSTC's beautiful trails on a high-quality, full suspension eBike.
Experience the Excitement of eBiking at OSTC
Ogemaw Sport and Trail Center's eBike rental program offers a convenient and affordable way to experience the exhilarating world of eBiking. Whether you're a seasoned rider or a newcomer to the sport, OSTC's top-of-the-line eBikes and stunning trails provide the perfect setting for an unforgettable adventure. So don't wait – call (989) 685-2999 to reserve your eBike rental and embark on an electrifying journey through the beautiful Michigan landscape!