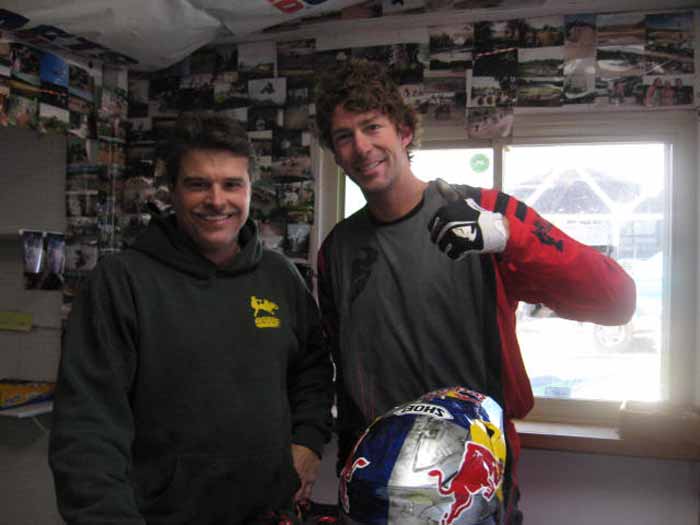 Action Sports Legends Pastrana and Whitmore Make a Splash at OSTC
Ogemaw Sport and Trail Center (OSTC) recently had the honor of hosting two legends in the action sports world – Travis Pastrana and Blake "Bilko" Williams. As renowned professional motocross riders and freestyle icons, their visit to OSTC brought an unparalleled level of excitement and inspiration to the off-road community in Rose City, Michigan.
During their time at OSTC, Pastrana and Whitmore showcased their incredible skills on our motocross track, delighting fans and fellow riders with their jaw-dropping jumps, gravity-defying stunts, and razor-sharp precision. Their display of talent and passion for the sport captivated all who witnessed their exhilarating performances.
Pastrana and Whitmore also took the time to interact with fans, signing autographs, and sharing stories from their illustrious careers. Their genuine enthusiasm for off-road riding and dedication to pushing the limits of the sport left a lasting impact on the OSTC community.
Their visit was an unforgettable experience that inspired riders of all ages and skill levels to pursue their passion for motocross and off-road adventures. We are grateful for the opportunity to have hosted these two legends at OSTC and hope their presence continues to motivate and energize our off-road community for years to come.